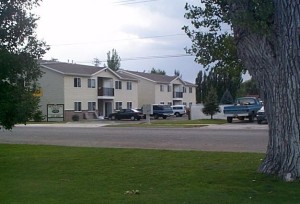 Where you live while you go to college matters!  Your roommates, the location of your apartment complex, and the Ward you attend play a huge role in how happy you are during your college experience.
Mountain Crest Apartments provides an incredible atmosphere with a long list of amenities to make your college experience the best it can be.
Located just 2 blocks from campus (right next to Porter Park), Mountain Crest Apartments provides High speed internet, laundry facilities, desks in each bedroom, dishwashers, microwaves and garbage disposals, large parking lot for your vehicles and two bathrooms per apartment.
Come check out Mountain Crest Apartments and sign up today to stay with us next semester!